Testimonials
I am doing really well, not touched any nicotine products, I have had two or three times lasting a few minutes where I have considered a relapse but totally nicotine free. So a BIG THANK YOU. I have found that the sugar free gum is really helping, I have even found a few pieces of nicotine gum kicking around in coat pockets etc and I have immediately rush to throw them away. Really pleased, thank you so much.
Mr. R.H., York
Being a fit and athletic person and having competed in many half marathons, a marathon, duathlons and other races, I got a long term injury that prevented me from competing. This was further complicated by an on-going chest problem. I spent 14 months going through NHS channels and going through various medications but to no avail. I was no longer able to compete or even participate in any events and this was extremely demoralising. I heard about Verena through recommendation and within 2 weeks of being treated I was back running again. Not at the previous level, but running again. I regained my self confidence and self esteem, and it changed my whole demeanour. I would recommend Verena to anyone who was in a similar position to myself.
Mr. P.F., Billingham
I was recommended to Verena by a friend and initially went for help with a chronic chest problem and blocked nose. I was given treatment over a year or so and noticed that, although I still got chest infections, they did not seem so bad and when I needed to take anti-biotics, they seemed to work quicker and instead of needing 2 or 3 courses, I find that usually 1 course is enough to clear up my infection.
Over the past 6 to 8 months I have suffered a stressful period due to various reasons and was finding it difficult to sleep, was very tearful and could not clear my mind of the stress. Verena changed my treatment and after a very short time I felt calm and my sleep pattern improved. I find that I have more energy and my chest problem seems to have improved. Although I know my chest problem is chronic I feel that homeopathy has given me hope that I will not be spending month after month taking anti-biotics.
I would recommend Verena to anyone who has problems that usually require taking anti-biotics on a long term basis and also problems caused by stress rather than having to take the usual anti-depressant medication prescribed by a G.P.
Mrs. J.M., Newcastle
I have been seeing Verena for over 2 years. Initially it was to help me deal with symptoms of the menopause and then to help me through confidence issues and the emotional stress of looking after an elderly parent. I find her very easy to talk to and the various treatments she has given me have helped me cope and move on positively. I believe that without her help I could probably have been on antidepressants and HRT.
Verena has also helped my teenage daughter overcome hay fever and allergies. She was reliant on inhalers and antihistimines all year until Verena treated her with homeopathic remedies. She now has very few symptoms and on the odd occasion when she is unwell it can be treated homeopathically.
Mrs. J.A., Newcastle
I first discovered the benefits of homeopathy about 20 years ago on the recommendation of friends who were already 'converted'. Coming from a scientific background, I had to overcome my initial scepticism, but since then, when needed it has provided real comfort and healing during some very difficult times. Both my partner and I have found that homeopathy really does succeed where medical science often fails, particularly with our various experiences of stress and depression.
I made contact with Verena several years ago after my previous homeopath retired and I was undergoing a prolonged period of work-related stress. I have found her to be a genuinely kind and sympathetic person who takes a very thorough approach to both listening and researching my problems, and in finding the most effective remedies. Most recently she helped me through the terrible shock and grief following the unexpected death of a very close friend. Nothing can actually take away those awful feelings, but homeopathy somehow helps to provide the strength to cope, and Verena is a sensitive and skilled practitioner.
Mrs. L.S., York
After several years of feeling 'not right' I took some advice, although a little sceptical, and considered homeopathy. As our eldest daughter had experienced and used Verena's services, I gave her a call and made an appointment.
I must admit with a hindsight just how easy it was to talk to Verena frankly and without any pressure or embarrassment about things I hadn't really recognised.
I didn't come away from the first meeting with a 'magic potion' but I did get something in the post shortly afterwards. As a confessed sceptic I still don't understand how I can actually feel different after such small doses - I know when I have taken a drop and when I have missed one.
Some months on, and with a developed dosage based upon my changed feelings, I can say that I have travelled from 2/10 to 8/10 and I am sure it will continue to improve.
Another tip if you need one - keep a written note of how you feel, what has changed and where you think you need to be because it is a little difficult to remember when you are talking things through. That's not bad - it's just that so many things are clearly considered before making a prognosis.
Thanks for the help.
Mr. J.W., York
Verena has been treating me and my two children (aged 9 and 7) for over a year now. My son was diagnosed with an autoimmune disorder which causes inflammation at the back of his eyes and we wanted to try an alternative route rather than the recommended injections to switch off his immune system. Verena looked at our family history and prescribed a homeopathic remedy for my son. We also changed his diet and had some acupressure treatments. The Drs were amazed at the difference in his eyes. We've been managing his condition for over a year now without the injections. Verena keeps a close eye on us and follows the progress of his check-ups, adjusting his remedies when required.
Verena also prescribed a remedy for my daughter due to her insecurities and bad dreams. Her dreams are very infrequent now.
I would recommend homeopathy as a natural alternative to conventional drugs and medicine whenever possible, and Verena is a very knowledgeable, approachable and caring homeopath.
Mrs. L.P., York
I have been a fan of Homeopathy since I was introduced to it at the age of 15 by my mum to help with my hay fever and to get me through my GCSE's without constantly sneezing! It worked and since then I have used homeopathy for various symptoms such as depression and stress. However, for various reasons I reverted back to the doctor's prescription for my hay fever symptoms, yes they worked-ish but I hated the side effects and missed the 'complete' and bespoke treatment which a good homeopath provides.
I reached a point last year when I knew I needed support and treatment. So following an Internet search I came across Verena, and I am so pleased I did. I had a great gut instinct from reading her website and from the initial emails to meeting her for the consultation Verena was warm, welcoming and a very good listener! I didn't really know what or how I was feeling when I first met with her, but knew I needed 'sorting out'. I almost felt lost and without a voice, but let's just say a few months later my voice is back along with clarity I never ever had before!
I understand everyone is different but I can't advocate Homeopathy and Verena enough. I love the way you are treated as a person and not just a symptom. I love that there are no side effects too. I did go through some days of being unsettled, but it's part of the journey. My son is now being treated for his hay fever after the last few years of suffering. Thank you Verena.
Mrs. C.S., Malton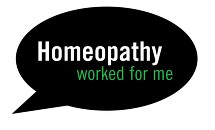 SHOW YOUR
SUPPORT
FOR
HOMEOPATHY!
Go to
https://en-gb.facebook.com/HoWFMe/
and "Like" the page.
Thank you!
LEGAL NOTICE
These statements are not intended to claim or imply that a particular homeopathic remedy can cure a specific medical condition. This is not how I believe homeopathy works. You may however note from these unedited comments that people who have been diagnosed with a wide range of medical conditions have reported that they believe they experienced an apparent benefit from homeopathy.