Do you want to improve your health, wellbeing and vitality?
Do you have a complaint that just won't go away?
As an experienced homeopath, I can help. I am passionate about helping people overcome the obstacles that may be preventing them from leading a healthy, happy and fulfilled life. The philosophy behind homeopathy is that, by restoring the balance of our body, mind and spirit, we can achieve good health and well-being.
What is Homeopathy?
Homeopathy is a safe, gentle, natural form of medicine which supports the body to help it heal itself. It is completely safe and free from side effects, and is suitable for everyone including babies and children, pregnant women and older people. Homeopathic medicines ("remedies") can also be safely taken alongside conventional medication. Homeopathic remedies are regulated by the Medicines and Healthcare Products Regulatory Authority (MHRA).
For more information, click here.
Why do people come to see me?
Some people come to see me because they feel conventional medicine is not helping them, or because they have concerns about side effects or the long-term use of medication. Others believe that their symptoms are linked in some way, but no one is investigating or addressing the underlying cause. Many have heard from family or friends that homeopathy offers an alternative approach and are keen to find out whether it can be of benefit to them.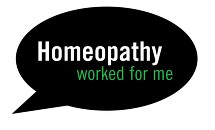 What happens when I come for my first appointment?
When you come for your first appointment, I will talk to you in detail about your issues and will prescribe a remedy which matches your own unique pattern of symptoms, taking into account your genetic background, medical history and personality characteristics. Treatment will be aimed at relieving the most recent symptoms first, whilst addressing any underlying cause to minimise further deterioration or recurrence of symptoms.
For more information, click here.
How do I get more information?
I would be very happy for you to contact me to discuss any questions or concerns you may have. You can either email me or ring 01904 330308 and leave a message, and I will get back to you as soon as I can.
How do I book an appointment?
I offer daytime and evening appointments, Monday to Friday. To book an appointment, please either email me or ring 01904 330308 and leave a message, and I will get back to you as soon as I can.
Practice Location
My practice is based in Upper Poppleton, a village on the outskirts of York within easy reach of Wetherby, Tadcaster, Harrogate, Knaresborough, Selby and Malton. I offer daytime or evening consultations by appointment.
Alternatively, I also offer consultations via Zoom or Skype.
Reiki
I am also a qualified and certified Reiki Master. If you would like to know more about how Reiki could help you, click here.