Do you want to improve your health, wellbeing and vitality?
Do you have a complaint that just won't go away?
As an experienced homeopath, I can help. I am passionate about helping people overcome the obstacles that may be preventing them from leading a healthy, happy and fulfilled life.
What is Homeopathy?
Homeopathy is a safe, gentle, natural form of medicine which supports the body to help it heal itself. It is completely safe and free from side effects, and is suitable for everyone including babies and children, pregnant women and older people. Homeopathic remedies (medicines) can also be safely taken alongside conventional medication.
For more information, click here.
Why do people come to see me?
Some people come to see me because they feel conventional medicine is not helping them, or because they have concerns about side effects or the long-term use of medication. Others believe that their symptoms are linked in some way, but no one is investigating or addressing the underlying cause. Many have heard from family or friends that homeopathy offers an alternative approach and are keen to find out whether it can be of benefit to them.
What kinds of problems do people come to see me with?
During the years I have been in practice people have sought help from me for a wide variety of conditions including
skin disorders

(eczema, psoriasis, rashes, warts and verrucas),

respiratory problems

(asthma, allergic rhinitis, hay fever, frequent coughs, colds and flu, sinusitis, throat infections, tonsillitis)

digestive disorders

(acid reflux/GERD, constipation, diarrhoea, Irritable Bowel Syndrome (IBS))

aches and pains

(arthritis, back pain and sciatica, broken bones and sprains, bruising, headaches and migraine, inflammation and swelling, neuritis, shingles, tinnitus),

mental/emotional health issues (anxiety and anxiety disorders, stress including exam stress, panic attacks, bereavement and grief, depression, insomnia, low self-esteem, trauma)
other chronic illness

(Multiple Sclerosis (MS), Myalgic Encephalomyelitis (ME)/Chronic Fatigue Syndrome (CFS), Fibromyalgia (FM), thyroid problems, enlarged prostate, osteoporosis)

women's health issues

(Candida, thrush and cystitis, hormonal imbalances, hot flushes, menopause symptoms such as hot flushes, sleep problems, menstrual problems, PMS, pregnancy, puberty)

children's health issues

(allergies, bedwetting, behavioural problems, constant colds and coughs, teething, digestive disorders such as constipation/diarrhoea, tummy pains, recurrent ear infections and glue ear, eczema, hay fever, nightmares, skin problems, tantrums).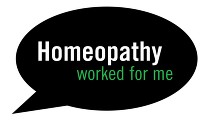 What happens when I come for my first appointment?
When you come for your first appointment, I will talk to you in detail about your issues and will prescribe a remedy which matches your own unique pattern of symptoms, taking into account your genetic background, medical history and personality characteristics. Treatment will be aimed at relieving the most recent symptoms first, whilst addressing any underlying cause to minimise further deterioration or recurrence of symptoms.
For more information, click here.
How do I get more information?
I would be happy for you to email me or give me a ring on 01904 330308 to discuss any questions or concerns you may have.
Practice Location
My practice is based in Upper Poppleton, a village on the outskirts of York within easy reach of Wetherby, Tadcaster, Harrogate, Knaresborough, Selby and Malton. I offer daytime or evening consultations by appointment.
Reiki
I am also a qualified and certified Reiki Practitioner. If you would like to know more about how Reiki could help you, click here.